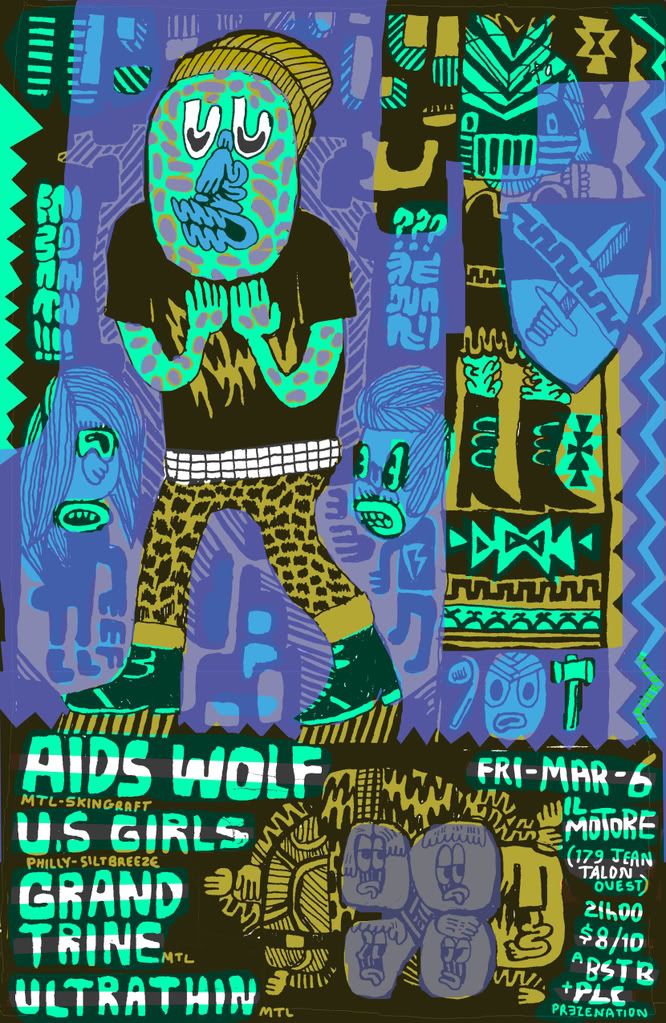 188 people confirmed on Facebook.
This will be our last show in Montreal til late May before we leave on our mini-tour. We are going to take April to do recordings for some of the upcoming releases we have planned and also just work on new material.
Shub and I just watched this video:
The 'Free All Psychic Centers' special edition CDRs won't be ready for Friday but we will have them for our show in Toronto at the end of the month. I will probably post a preview of the artwork when Nicholas sends them our way. We love his artwork and are really happy to get to release something on his new label.
Oh it's confirmed we are playing with Nicholas' band Cosmetics & also Tyvek (Detroit) at the Obey Convention Vol. III in Halifax this year.
Tyvek
are exceptional live and on record. Definitely one of the best sets of last years Pop Montreal festival. Check them out for yourself!